A few years ago our local multi-list system provided every Realtor a fantastic new tool to use when trying to understand the market place. A tool that is woefully underutilized.
Previously, multiple excel spreadsheets were all we had to work with. Understandably no one did. Fast forward to the present, instead of excel files we have data portal. It's intuitive, user friendly and allows us to create easy to understand graphs for a multitude of home parameters and all at the click of a button. These charts are real time windows onto the latest trends in your neighborhood.
The new system is called Showing Time Market Stats and it allows us to slice and dice market stats like never before. Even better it has made sharing that information with our clients super simple.
It should be the first tool you consult when trying to price your sale or offer.
Here are some examples of the kind of fine toothed queries you can search...
Just going to use my home town, Royal Oak, Michigan, but let me stress you can perform a search like this on on any city, zip code or school district within a city, as you like.
You can look back one year, three years, five years, ten years or all the way back to January 2003...


And you can do that for any of the following categories: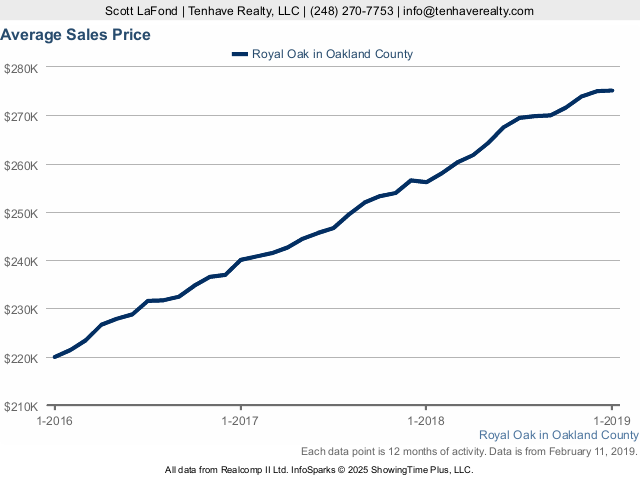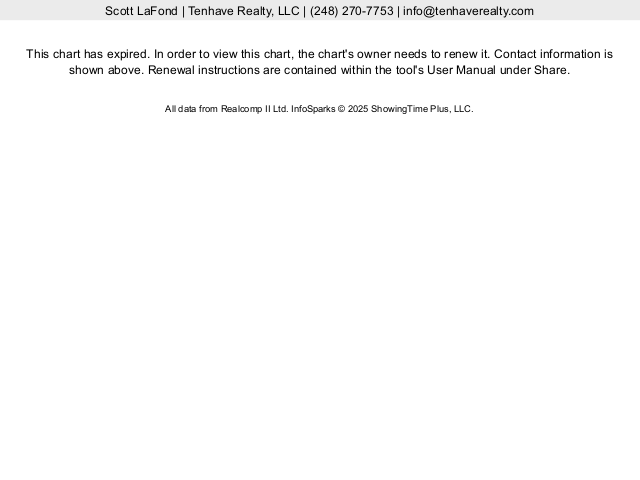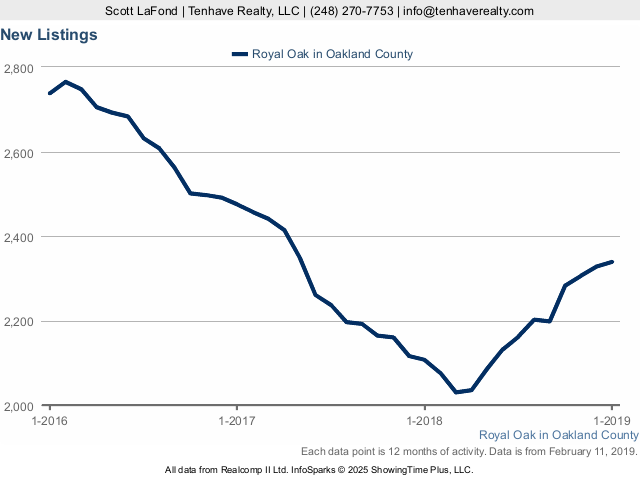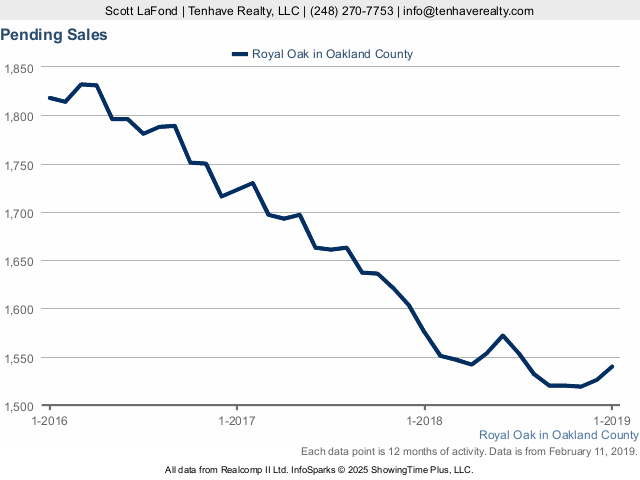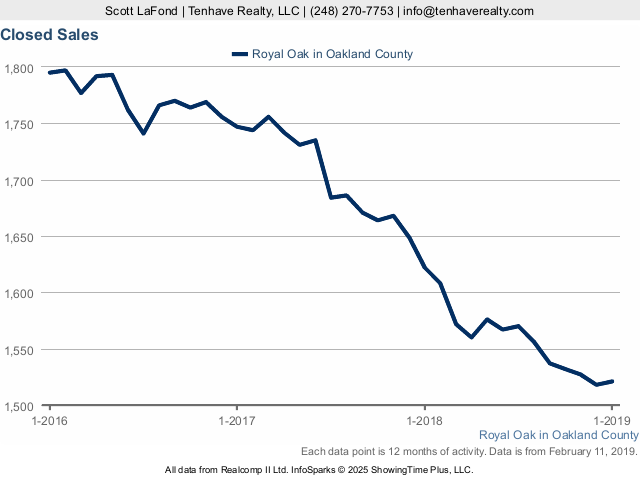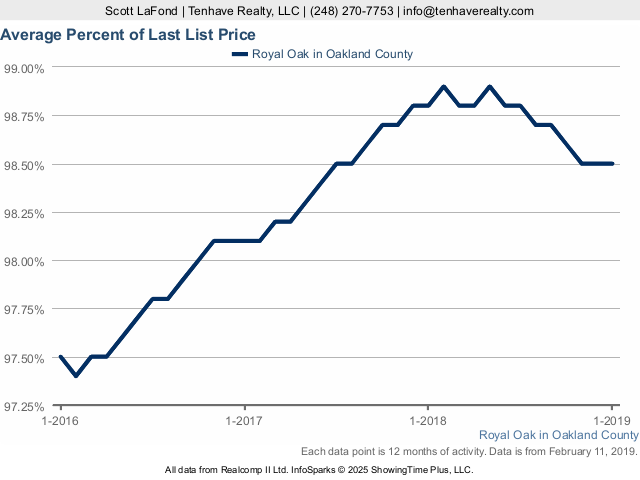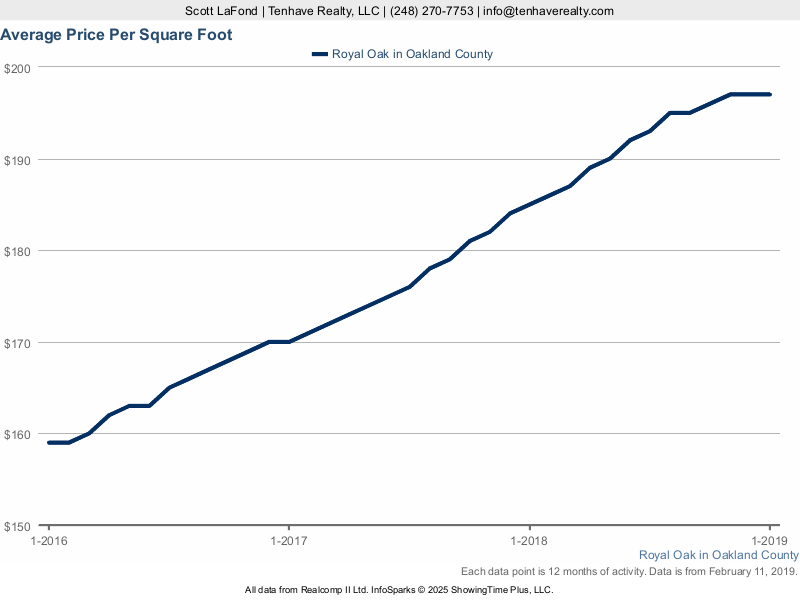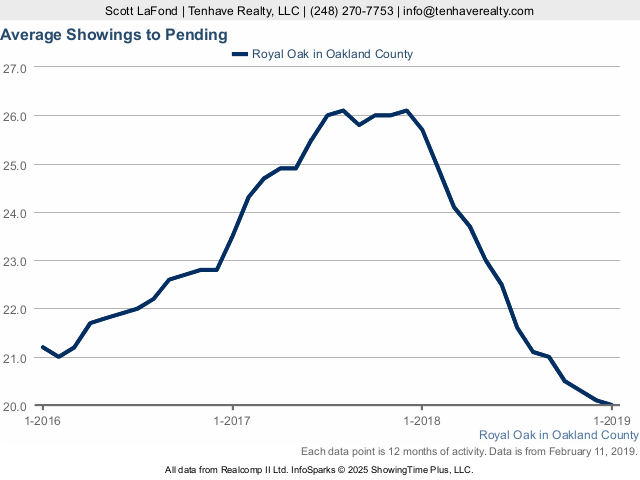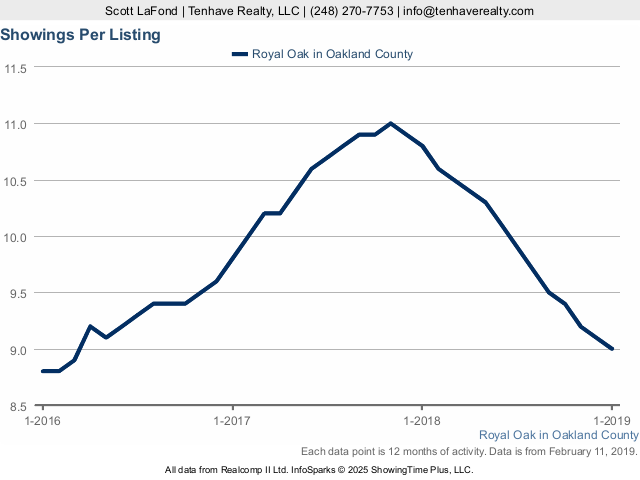 Pouring over these statistics you can gain a sense of whether we're in a buyer's market, seller's market or somewhere in between and more importantly where prices are on average.
That's not all! Searches can also be narrowed based upon your home's features to further fine tune your search into a more apples to apples result. This article's been a bit cluttered with the charts thus far so I will list the categories and not make any more example charts. The categories are:
Price Range, Property Type, Finance Code, Garage Type, Square Footage, Bedrooms, Bathrooms, Year Built, which all means to say if you want to search on condos built before 1960, with 1 bath, no garage, 1,500 square feet or less, you can.
As a Realtor we can provide these charts to our clients as links that update themselves automatically as new data becomes available. So once you've crafted your searches you only need to click the links every month for fresh updates.
If you don't live within Realcomp's geographical area here in South East Michigan, your local MLS should provide your local agents with a similar tool.