Michigan Real Estate has a supply problem. A big supply problem.  This chart shows how many homes are for sale at any point in time going back to January 2006. The data gathered is from entire local Multi-List System. The MLS system, otherwise known as Realcomp II covers the southeastern Michigan area and represents half of all Realtors for the state.
Just glancing at the chart shows a sea-change in our local market over the last 16 years. The number of homes for sale has plummeted. Even taking out the anomaly of the crash years, which accounts for the "hump" in this chart, the number of homes for sale are at record lows and continue to drop.
Houses for sale for the last 16 years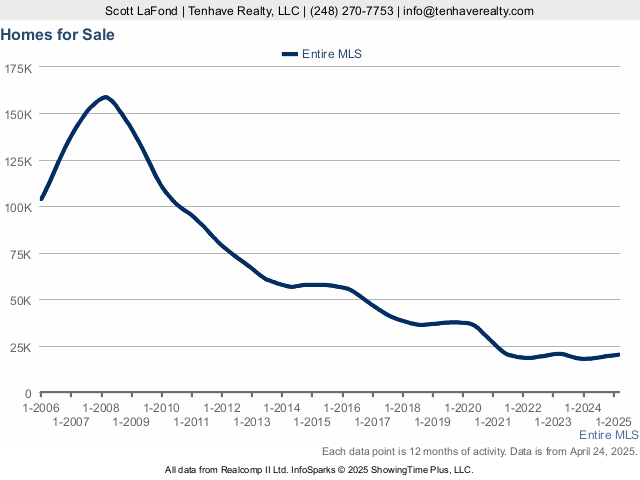 No matter what time period you examine the indications are the same. Historically speaking the inventory of homes for sale has dropped precipitously and only recently has show any signs of reversing the trend.
Houses for sales for the last 3 years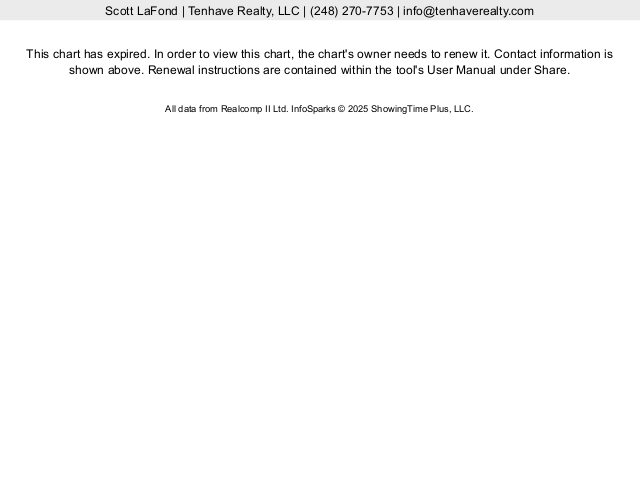 Fewer homes for sale indicate people are staying put, reducing the number of homes listed for sale. Industry experts as recently as 2018 were attributing this reluctance to sell to rising mortgage rates, making home owners reluctant to give up the lower rates for higher rates.  Rates since that prediction have, spiked on the short term but fallen over all taking credence away from this explanation.
So what accounts for the median duration of home ownership moving from single to double digits in the last 14 years? Various factors might still be contributing.
After the crash many home owners were trapped in thier homes, unable to sell for enough money to pay off their mortgage balance. In recent years home prices have risen to values that finally exceed most mortgage balances, but with little or no left over equity to pocket many home owners don't see the value in moving unless they can afford an upgrade, eg. more square footage, bedrooms, better location and so on. Without that incentive the fear is we will see this market trend continue.
***Update*** Covid-19 seems to have had little effect on this phenomenon. Inventories swelled slightly during the lock-down but as the market re-opened it was back to the norms cited in this artic
***Update-2*** Rates have started to rise again over the last year which will only add incentive for home owners to stay put.